🎉 We've launched a new product, Vero Newsletters. Read more about this release and our vision here ↗
Working at Vero
Join us on our journey to give customer-facing teams the tools to create compelling experiences.
View current openings
Give customer-facing teams tools to create compelling experiences
We build fundamental business software that helps marketing teams do more, for less. Our products are built on three foundational principles: connect to source data, marketing operations is a center of excellence and build for the end user.
Happy teams create success
We believe that happy teams are key to a successful business. Our culture is built on positivity and trust. We aim to create a workplace with room for personal growth as we constantly raise our ambitions for the future.
Work at scale

Take the opportunity to tackle the challenges that come with serving hundreds of millions of end-users with mission-critical services, 24/7.

Build quality products

Quality matters. When we do something at Vero we strive do it properly. The road to long term success is paved with great products and sound processes.

Opportunities to grow

We believe in growing and moving forward — as a company and as individuals. Our goal is to give you the challenges and space to acquire new knowledge and skills that make you a better human.
There's nothing more satisfying than cracking a hard problem for a customer. At Vero I get to work side by side with some of the best companies in the industry, where every day is different.
Every day I get the chance to work with amazing people to help improve what is a mission critical product for many of our customers. Our customers are very passionate about what they do so each new release makes a difference.
Rory Colsell
Product Design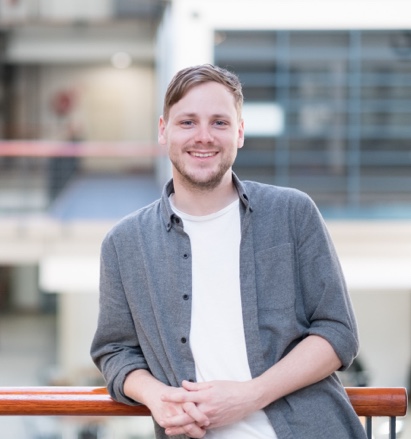 Not just work life, real life
Remote-first

Embracing global culture and opportunity, team members at Vero come from all over the world. We have built our business with remote work as a core parameter.

Flexibility

We know people have different needs and work in different ways. We believe in asynchronous work and invest in processes that enable you to work the way that suits you.

Equal parental leave policy

Our parental leave policy provides any parent four months paid leave. We believe that this is critical to creating equal opportunities for women in the workplace.

Pre-determined salary matrices

We benchmark our salaries to Sydney, Australia and maintain salary matrices to help remove bias from the remuneration process. This is designed to create a more equal workplace for all.

Yearly full-team conference

Once a year we get together somewhere challenging and inspiring. For our last trip we went to Vietnam, we had a blast!

A genuine team

Join a group of kind and motivated people who work hard and genuinely care about each others' wellbeing.
Working toward 50/50
Vero is an equal opportunity employer. We are a participant in programs like Project F's Program 50/50 and are endorsed by Australia's Work180. These programs help us identify underlying systemic and environmental issues that are known to derail women in careers in technology so that we can address them head on and create a truly equal workplace
See where you fit in
Join us on our mission. Don't see what you're looking for? Drop us a line at careers@getvero.com.